Go World: arriva il viaggio in gravità lunare e in zero-G
Go World si fa Universe: il 22 aprile arriva il viaggio in gravità lunare e in zero-G! Esperienza da Astronauti al Kennedy Space Center, Florida.

Go World, gruppo di tour operator specializzati nella creazione di viaggi in tutto il mondo, lancia per il 2023 una nuova proposta esclusiva: un pacchetto incentrato sull'esperienza, unica al mondo, di vivere l'assenza di gravità con 3 giorni da astronauta al Kennedy Space Center di Cape Canaveral.

Links: [read more]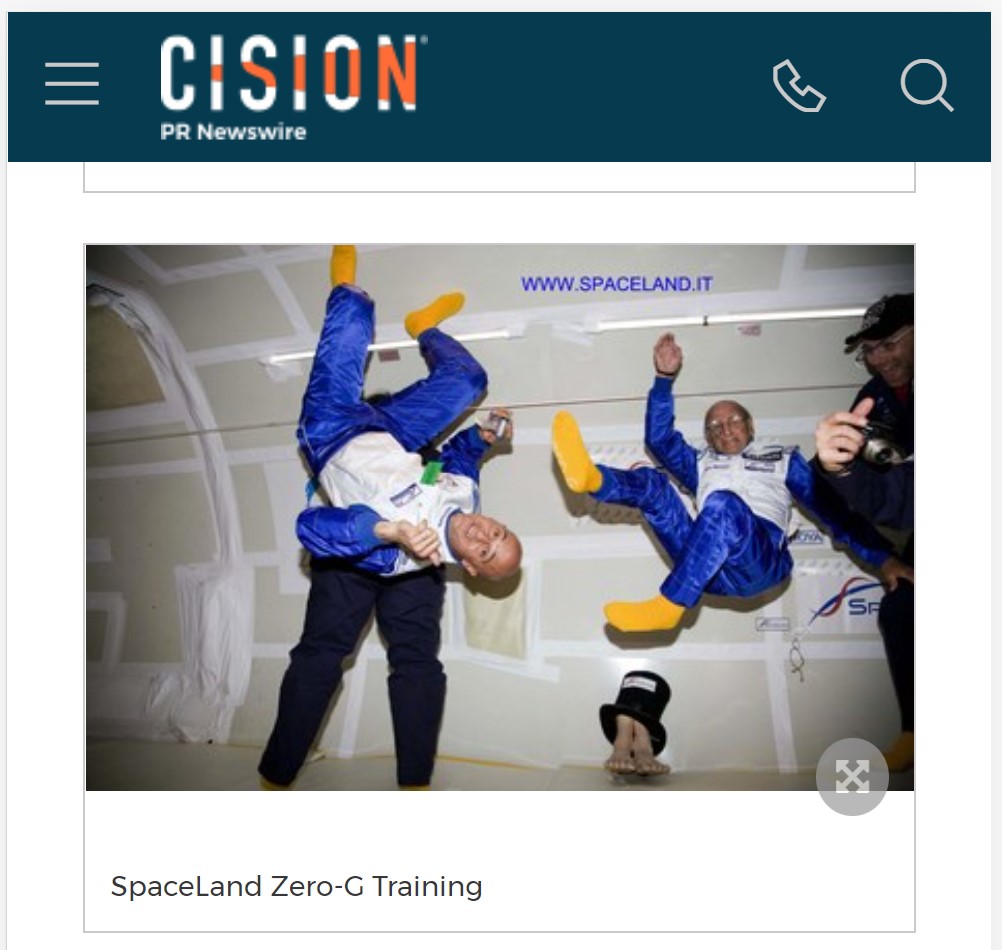 Announcement made during the 2022 International Astronautical Congress (IAC) in Paris regarding Agreement to Conduct Yearly Consumer Zero-Gravity, Moon-Gravity and Mars-Gravity Parabolic Flights from Switzerland, Italy, and Mauritius Regions

PARIS, Sept. 20, 2022 /PRNewswire/ -- 0-G Launch, a Washington DC-based provider of the innovative Space Jet™ horizontal rocket air-launch and high-precision microgravity services aircraft, and SpaceLand™, the 1st non-governmental weightless R&D agency offering space-related educational and training programs, as well as engineering & operational support through its "Centers of Excellence for Microgravity," today announced their signed agreement to initiate exclusive zero-gravity parabolic flights from Switzerland, Italy, and Mauritius serving STEM user communities and tourists in respective continents, at unprecedented quality vs. cost ratios.
Links: [Article]